Toevallig kreeg ik laatst een gratis ilovenoord t-shirt. Wat ilovenoord precies was wist ik niet, maar het was gratis (dus goed) plus ik kom uit Noord en ik love Noord ook echt. Daarnet was ik bezig een lijst te maken met plekken waar we voor het Noord project de reisgidsen zouden kunnen neerleggen en mijn ilovenoord t-shirt kwam in mij op. Ik had nog maar net op mijn lijst gezet 'ilovenoord' toen Bas van den Broeke deze lijst bekeek en opmerkte dat Mediamatic onlangs nog gedonder heeft gehad met ilovenoord. Het bleek een copyright kwestie. De discussie staat hier: * maar voor de luie lezer; ilovenoord beschuldigt Mediamatic ervan plagiaat te hebben gepleegd, zie het plaatje met de twee hartjes.
Ik vond dit grappig om te zien, aangezien ik in mijn twee dagen bij Mediamatic al een paar keer eerder ben geconfronteerd met het auteursrecht. De eerste keer, bij de anyMeta training, ging het om het plaatsen van plaatjes op mediamatic.net. Deze plaatjes mogen niet in overtreding zijn van het auteursrecht. Het schijnt dat er binnen het bedrijf al eerder mensen zijn aangeklaagd voor het plaatsen van plaatjes waar anderen de auteursrechten van bezaten. Hier zie ik een contrast met de gedachte achter het Mediamatic anymeta systeem. De gedachte dat iedereen kan bijdragen aan een groter geheel doormiddel van nieuwe content maken en daarmee aanvullen en gebruiken van wat anderen begonnen zijn.
Dit bijdragen aan een groter geheel is wat mij betreft hoe de hele maatschappij zou moeten werken. Ilovenoord die moeilijk gaat doen over een spoof van hun logo dat gebruikt wordt voor een project (dat in grote lijnen kwa doelstelling overeenkomt met de ilovenoord doelstelling) is te vergelijken met een gebruiker op mediamatic.net die niet wil dat de door hem upgeloade plaatjes gebruikt worden in andermans artikelen.
Het auteursrecht maakt deel uit van een egoïstisch systeem dat weigert vrijwillig bijdragen te leveren aan de samenleving. Het Mediamatic anymeta systeem is een schaalmodel van hoe het ook kan. De maatschappij loopt achter.
♥ …………………………………………………………………………………………………………………………………………………………….. ♥
+ a chat with luc harings  // ilovenoord


In advance of Blogging the City, we're publishing a bunch of short interviews with some of the speakers to get you in the mood. Last one: Luc Harings.
On his blog ilovenoord he collects things and places that make you happy in the upcoming district Amsterdam Noord (North Amsterdam). In two years the online and offline community grew into the biggest bottom-up initiative of Amsterdam. The blog's heart-shaped logo is seen everywhere in the North. Tomorrow, Luc will talk about the role of new media in making a shift from 'top-down' thinking to 'bottom-up' thinking when it comes to city-making.
1. What puts your city on the map?
"My part of the city (Amsterdam Noord) has been from a historical perspective always 'separated', from Amsterdam due to the natural border of the river IJ on one side and the nature from Waterland on the other. NDSM, Tolhuistuin, EYE and Noorderpark are my favorite hotspots in the North.
2. A topic that really needs to be more discussed in the European urban world is "…", because "…"?
"Giving instead of taking. Sharing instead of keeping. Caring instead of neglection."
3. As a blogger, how does Amsterdam inspire you?
"The North side is always changing. Change is good. Change is inspiring."
4. Some people paint the town red. What would you paint?
"Nothing. I love to use stickers more than painting things…"
5. When you have to choose, what would be your choice: Pontje (the infamous ferry) or the Noord – Zuidlijn (Amsterdam's metro line under construction)?
"Pontje no doubt! The wind in your hair, all the troubles fade away in the IJ. It's magic!
♥ ……………………………………………………………………………………………….. ♥
+ #ilovenoord

I don't get what the stigma is about it. I love Noord (i live inbetween Waterlandplein and Buikslotmeerplein, just meters away from A10), and, honestly, after living in a city center (Prins Hendrikkade) for a year, i'd say i prefer it much better here.
Yes, there's less stuff to do. But, 5-8 minutes biking would get me all i need – Gall & Gall, AH, Action, KFC, some coffeeshop, a gym and, well, everything you need. Well, people say it's far and boring, but holy shit do they make a fuss about biking for 15 minutes to the ferry.

Yes, it's a bit underdeveloped, yes, there are a lot of construction sites and less bars or museums. But it's just what home is, you don't need that other stuff every day, the only thing that matters is that you feel comfortable there.
What's your opinion on Noord? Sorry for the rambling and confused text, it's just so frustrating to hear other people say "wow, Noord, that's far", while they themselves live in Diemen/Sloterdijk/Holendrecht.
Also, what are your must-see places in Noord? Let's forget about NDSM/Eye for a moment and try to go for something less known. For example, i like the Ot En Sien cafe near the Buiksloterweg ferry and their nternet helped me a lot a couple of times
♥ ………………………………………………………………………………………………………………………………………………….. ♥
+ How community blogs become a tool for city-making
City blogging is a great tool to share ideas around the world toward better urban futures, but it's also a potent tool for hyper-local community development. In the Netherlands, many community blogs have popped up and we're excited to be inviting the founders of three Amsterdam community blogs, Ilovenoord, BoloBoost, and Nice Nieuw West, on stage to discuss the importance and potential of local blogging efforts.
Taking a look these examples from Amsterdam, we can see that community bloggers play a very important role in the city making process. They are the promoters, ambassadors and defenders of the neighbourhoods they represent, acting as the social sensors of their communities. With many of them representing gentrifying neighbourhoods in Amsterdam, these community blogs are also addressing an urban and social need for participation and inclusivity in formal planning initatives for all residents of these areas.
ilovenoord
Amsterdam Noord, a short ferry trip across the IJ from the city-centre, is the frontier of gentrification in Amsterdam, home to a mix of hipster artists and immigrant Communities.
Ilovenoord features daily news and events about all the happenings in the neighbourhood. It could be said that the blog has been a catalyst for gentrification in the area, but it also has established an important forum for all locals to express their experiences/concerns regarding the development of the neighbourhood. The high visibility of the blog has meant that the opinions expressed on the site have reached the ears of the formal policy makers and have actually affected the decision-making process. For now, gentrification in Noord has become more inclusive, with greater initiatives in participatory planning.
♥ …………………………………………………………………………………………………………………………………………………………….. ♥
+ Blogging the City
Luc Harings is creative director at Tabula Rasa. On his blog ilovenoord.nl he collects things and places that make you happy in Amsterdam Noord. In two years the online and offline community grew into the biggest bottom-up initiative of Amsterdam.

The blog's heart-shaped logo is seen everywhere in the North. Luc will talk about the role of new media in making a shift from 'top-down' thinking to 'bottom-up' thinking when it comes to city-making.
♥ …………………………………………………………………………………………………………………………………………………………….. ♥
+ [noord] agenda
Wat is er allemaal te doen in Noord?
Op de ilovenoord agenda vind je het overzicht van bewonersinitiatieven tot podia, van barbecue tot concert……

♥ …………………………………………………………………………………………………………………………………………………………….. ♥
+  Buurtblog Ilovenoord stopt definitief ….
Het was de afgelopen maanden al een stuk rustiger op het buurtplatform Ilovenoord, nu is bekend gemaakt dat de
stekker definitief uit het project wordt getrokken.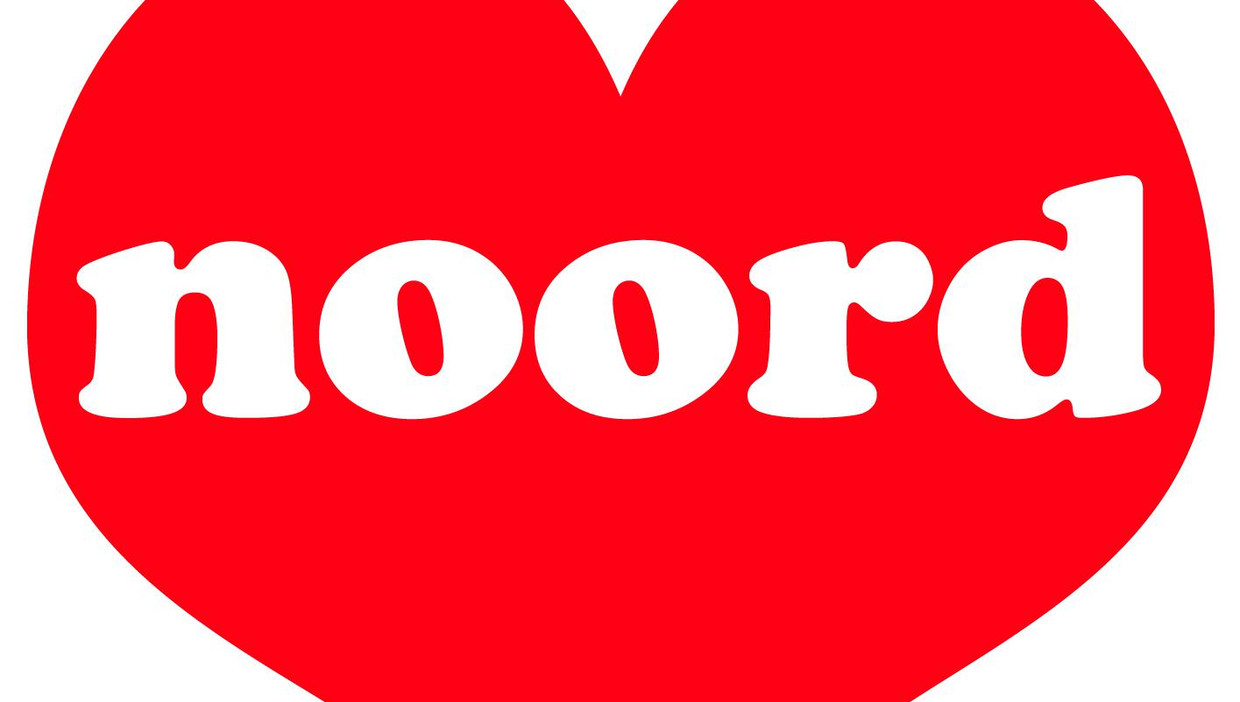 Een doorstart van de buurtblog bleek niet haalbaar   /   Beeld Ilovenoord
♥ ………………………………………………………………………………………… ♥
….. en nu zijn we weer terug op  ilovenoord.com